Hydroponic Growing Supplies
WHY #FLORAFLEX
Successfully growing your own plants can be one of the most rewarding experiences of all, and the team at FloraFlex® strives to help our customers begin their own grow projects. Our hydroponic growing supplies have been carefully designed based on the inspiration and experience of growers in Southern California. After listening and learning from experts in the industry, we used their methods and traditions to form the foundation of our products, and we're happy to share them with you. Whether you're a new grower who just discovered your green thumb or you're an experienced gardener, we have all the hydroponic growing supplies you need to produce healthy, beautiful plants.

We understand that hydroponic systems are rather complex and comprised of many working parts, which can make maintenance and replacements seem like daunting tasks. Luckily, FloraFlex is here to help make shopping for hydroponic supplies online as convenient as possible. Our extensive selection eliminates the hassle of shopping around multiple sites; instead, we offer everything your hydroponic system could need all in one place. Check out our nutrients collection for all your fertilizer needs or our micro drip collection for irrigation supplies. Whatever you need, you can count on FloraFlex to make finding hydroponic supplies online as easy as possible.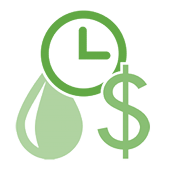 SAVE WATER, TIME, & MONEY™
FloraFlexers conserve up to 60% of water, nutrients, and time by incorporating the best and most efficient ways to deliver water and nutrients to their plants.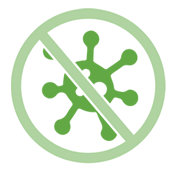 ELIMINATE ALGAE
Eliminate algae by either blocking light to the top of the media, or keeping the top of the media dry using our sub-surface drippers.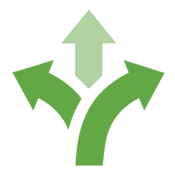 IMPROVISATION & CONTROL
Take the guesswork out of feeding and take control of your setup with our innovative and user friendly product line. Become a better grower by finding what works best for you and your plants.
---
Everyday Deals Up To 50% OFF
Submit on application today
Contact us for additional tech support